When Elaine and I launched Lady Hill, we wanted to do two things. Make excellent wine and build a space for gathering friends, family, and visitors near and far--a place for lasting memories. I invite you to visit the Winery built on my family's 5th generation farm. The farmer in the poem is going out to clean a pasture spring and asks another: "you come too."
For me, it was important to build Columban Hall in the family tradition. The machine shop built by Uncle Joe in the 1940s stood where the Hall now stands. It had no hope of surviving without a major restoration. It had been an essential presence on the farm for decades, along with the old dairy barn, with its vast timbers and weathered time-worn floors and walls.
I believe a barn is the visual "soul" of a farm. It defines what a farm is all about. When I talked to the architect, I showed him pictures of signature barns that expressed proud farming traditions. He drew up plans for the new Tasting Hall--it was to stand in place of the old barn as a landmark and to echo architectural features found on the family homestead. We used fir boards saved from the old barn for the flooring on the second story. For me, it's not only a beautiful feature; it's a reminder of where we come from, what our ancestors worked to provide for us, and what we can pass on to the next generation.
Perhaps it was architect Rod Merrick's application of the Golden Ratio in his plans that created the remarkable acoustics and transcendent light. The ratio, well known in the Classical world, is often found in nature and has been used for centuries as a guide to creating harmonious, natural-looking compositions in design work. Happily, this fulfilled our vision for Columban Hall as a venue for music, meetings, celebrations, and art displays; what we like to call LIVE at Lady Hill.
Back to the wine. Wine has accompanied such gatherings and events since ancient times, and it's natural for it to do so now as much as ever. Whether in the heart of summer when the farm is in full production or on crisp, bright fall days, the patio is warm and inviting; the large glass doors create a natural flow from indoors to out. We are pleased to share Columban Hall and the accompanying portfolio of Lady Hill wines for gatherings you make or those we are inspired to host; our spaces are your spaces.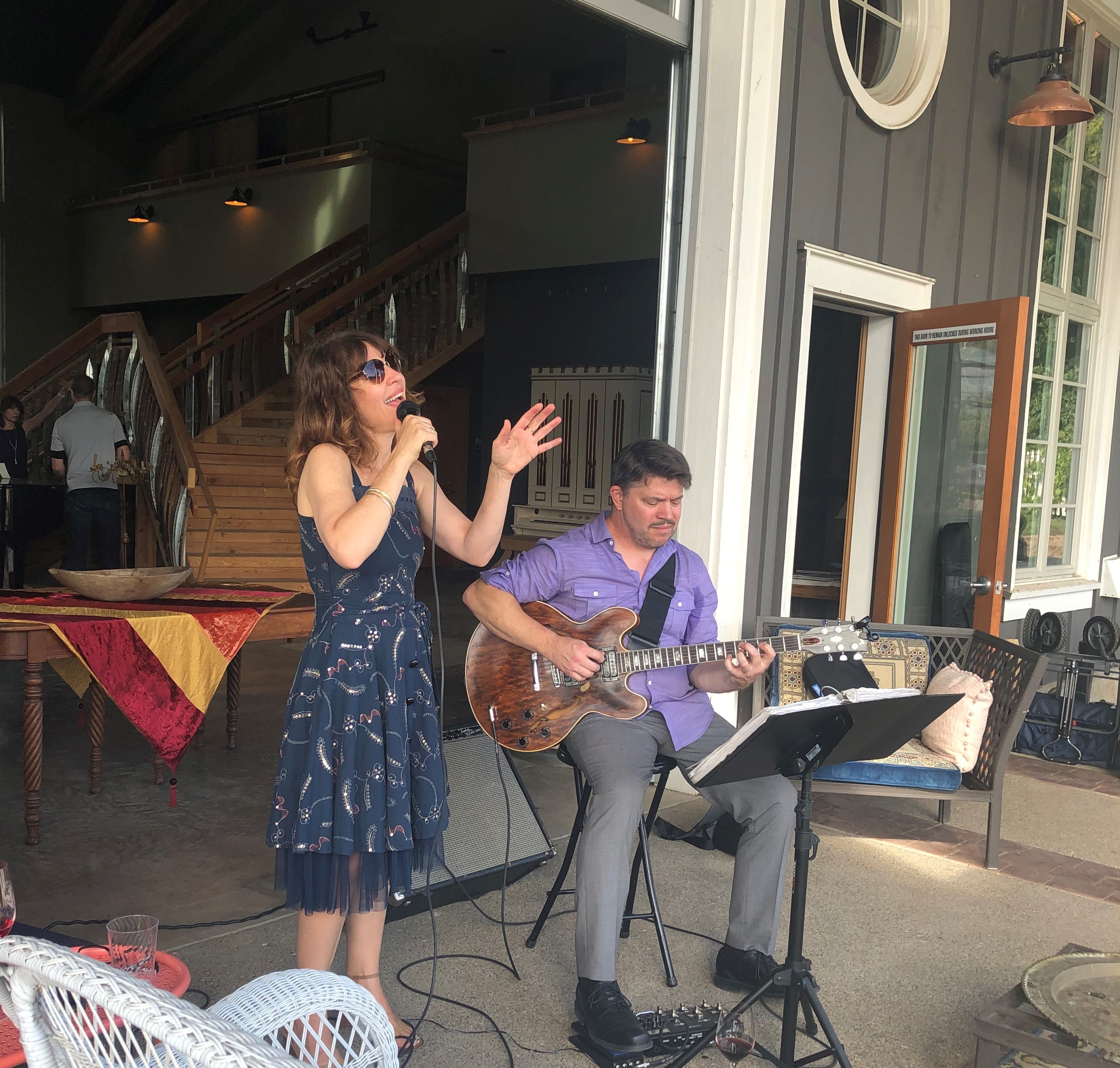 Sign Up For Our Newsletter to Stay
in the Know
Keep up to date on the latest wine releases, events, and promotions and get 10% off your next order.