Red Willow Vineyard, Yakima Valley AVA - Washington
Oldest planted Sangiovese in the Northwest



It was thanks to the vision of Mike and Karen Sauer (the land has been farmed by Karen's family since the 1920s) that Red Willow was planted with wine grapes beginning in 1973.
Red Willow's vines are planted between 1,200- and 1,300-ft. elevation, well above the level of the Missoula Floods. They are planted on much poorer and more ancient soils than the majority of Washington's vineyards, which helps account for the distinctive character of Red Willow's fruit.

With the early help of Washington wine legends Dr. Walter Clore and David Lake, MW, Mike began experimenting with the growing of different grape varieties. In the 1970s Mike and Dr. Clore, the acknowledged "Father of Washington Wine," planted over 20 different grape varieties in a test block to start evaluating which ones grew best in this arid region. In later years, Mike and David Lake introduced a series of important vinifera varieties that have become integral to Washington's wine success.
​
For over 40 years Mike Sauer has tended Red Willow's vines, and it was through his forward viticultural thinking that many well-known vinifera grape varieties were first planted in the Northwest—including the Syrah, Barbera, Sangiovese, Malbec, Mourvèdre and Cabernet Franc grapes that Lady Hill receives from Red Willow, as well as Nebbiolo, Tempranillo, and Viognier. We are extremely proud of our relationship with the Sauer family and Red Willow Vineyards!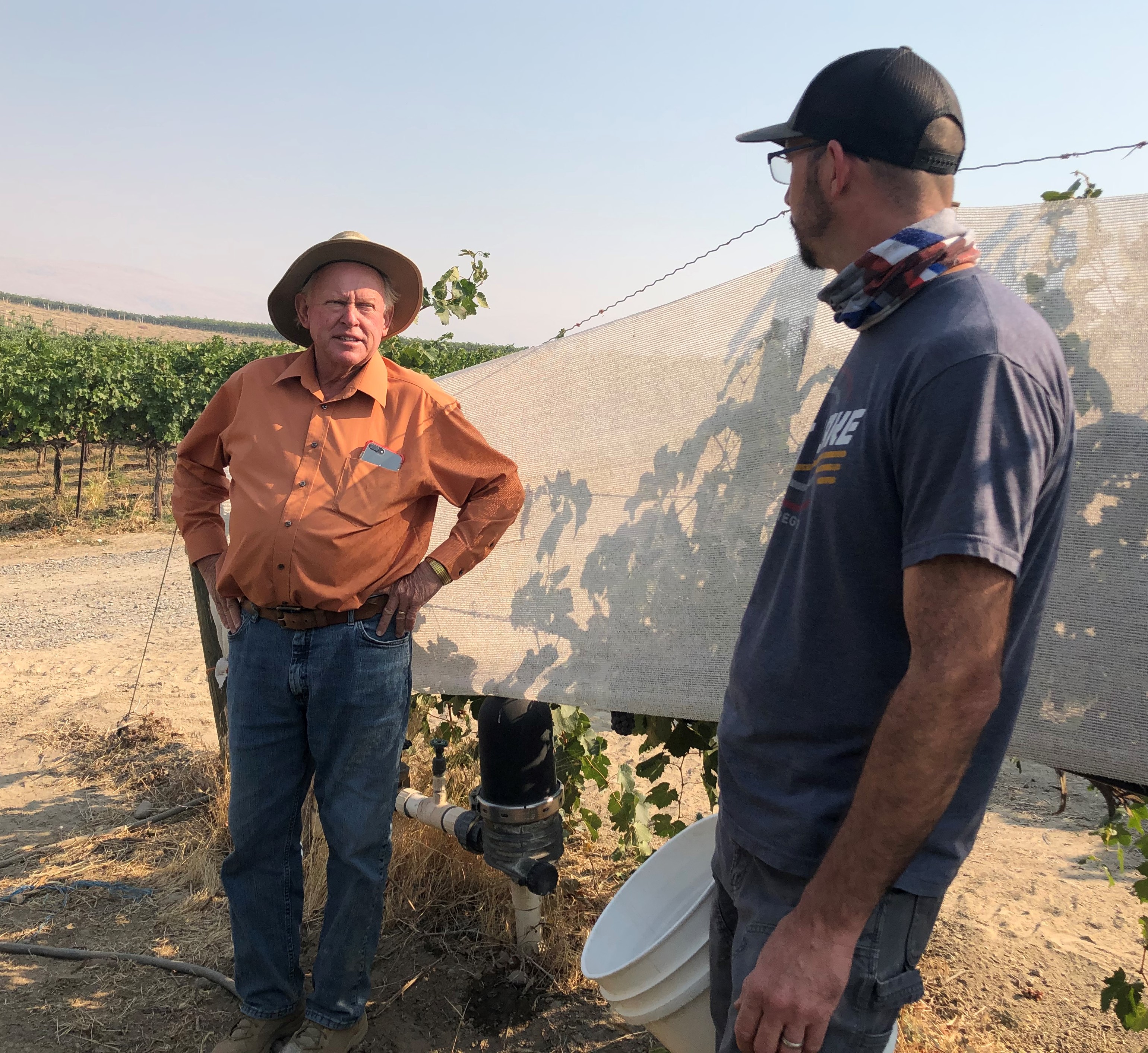 Sign Up For Our Newsletter to Stay
in the Know
Keep up to date on the latest wine releases, events, and promotions and get 10% off your next order.