LIVE at Lady Hill - 2022
Music in the open air or spacious hall, live opera, wine tasting... it's all happening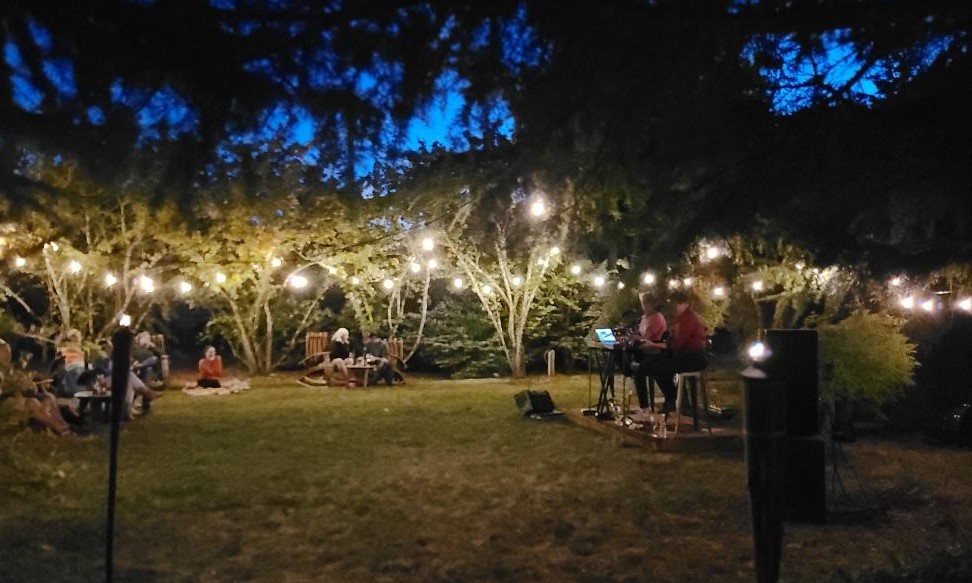 We've made changes with our Live @ Lady Hill series, from small and personal indoor live music to larger outdoor music gatherings, all while safely distanced and seated, with personal friends or acquaintances.
We are currently serving wine and gathering indoors and out, and following state guidelines. We suggest you call ahead for reservations, but walk-ins are weclome!
CURRENT HOURS ARE:
Monday - Thursday: 11:00 am to 5:00 pm
Friday & Saturday: 11:00 am to 9:00 pm
Sunday: 11:00 am to 7:00 pm
JUNE MUSIC SCHEDULE:
Saturdays - 6:00pm - 9:00pm
Sundays - 4:00pm - 7:00pm
*Wine available by the glass or bottle only during Saturday live music*
Stay tuned for additional updates. We look forward to you joining us soon.
August 2022
Sign Up For Our Newsletter to Stay
in the Know
Keep up to date on the latest wine releases, events, and promotions and get 10% off your next order.