LIVE at Lady Hill - 2021
Music in the open air or spacious Hall, LIVE opera, wine tasting... it's all happening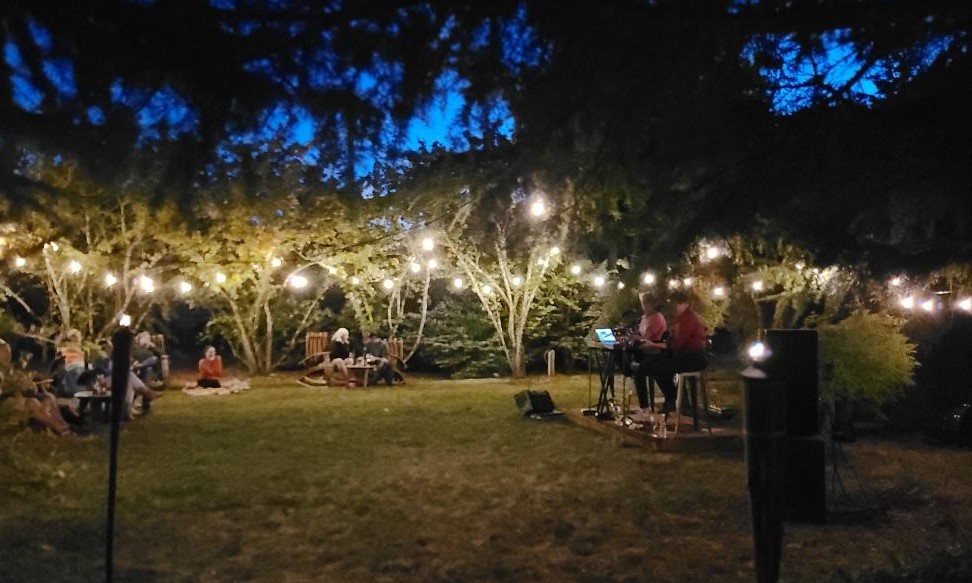 Wine has accompanied such gatherings and events since ancient times, and it's natural for it to do so now--now as much as ever. Whether we are in the heart of summer when the farm is in full production, or crisp, bright fall days, the patio is warm and inviting, the large glass doors create a natural flow from indoors to out. We are pleased to share Columban Hall and the accompanying portfolio of Lady Hill wines for the gatherings we are inspired to host.
We've made lots of necessary changes with our Live @ Lady Hill series. Think salon or parlor type, small and personal, music, film, wine and food pairing discussions, other cultural exchanges, all while safely distanced and seated indoors and out, with personal friends or acquaintances. We may share our events virtually from time to time. We'll always pair with wine and ticket specials available either by invitation or during the event.
We are currently serving wine and gathering indoors and out, and following state capacity and distancing guidelines. We have tents, heaters, and socially distanced seating by reservation. Space and group size is limited so please call ahead. In July, we're providing live music most Thursdays and new this month - our Saturday Concert Series - which will feature back to back musicians from 4:30 - 8:00 pm. We'll slow it down at times, and even bring in some outdoor Opera. See the line up below. Current hours are: Monday - Wednesday, open 11 am to 5 pm; Fridays and Saturdays, 11 am to 9 pm, Thursdays and Sundays, 11 am to 7 pm. Stay tuned for additional updates. We look forward to you joining us soon -- one way or the other!
July 2021
August 2021
Sign Up For Our Newsletter to Stay
in the Know
Keep up to date on the latest wine releases, events, and promotions and get 10% off your next order.