Live Events at Lady Hill - 2023
Wine has enhanced our lives and celebrations dating back 6,000 years. At Lady Hill, we find reasons to be grateful and celebrate with wine daily. We are pleased to share Columban Hall and the accompanying events and musicians with you, your friends, and your family. Come and enjoy our indoor or outdoor charm while savoring your favorite glass of Lady Hill wine. Live opera, jazz, vocal or acoustic tunes... it's all happening here!
Live @ Lady Hill series, from small and personal indoor live music to larger outdoor music gatherings.
We are currently serving wine and gathering indoors and out. We suggest you call ahead for reservations, but walk-ins are welcome.
CURRENT HOURS ARE:
Open Daily: 11:00 am to 5:00 pm
Live Music on Saturdays unless a private event has been booked.
*Wine available by the glass or bottle only during live music*
Stay tuned for additional updates. We look forward to you joining us soon!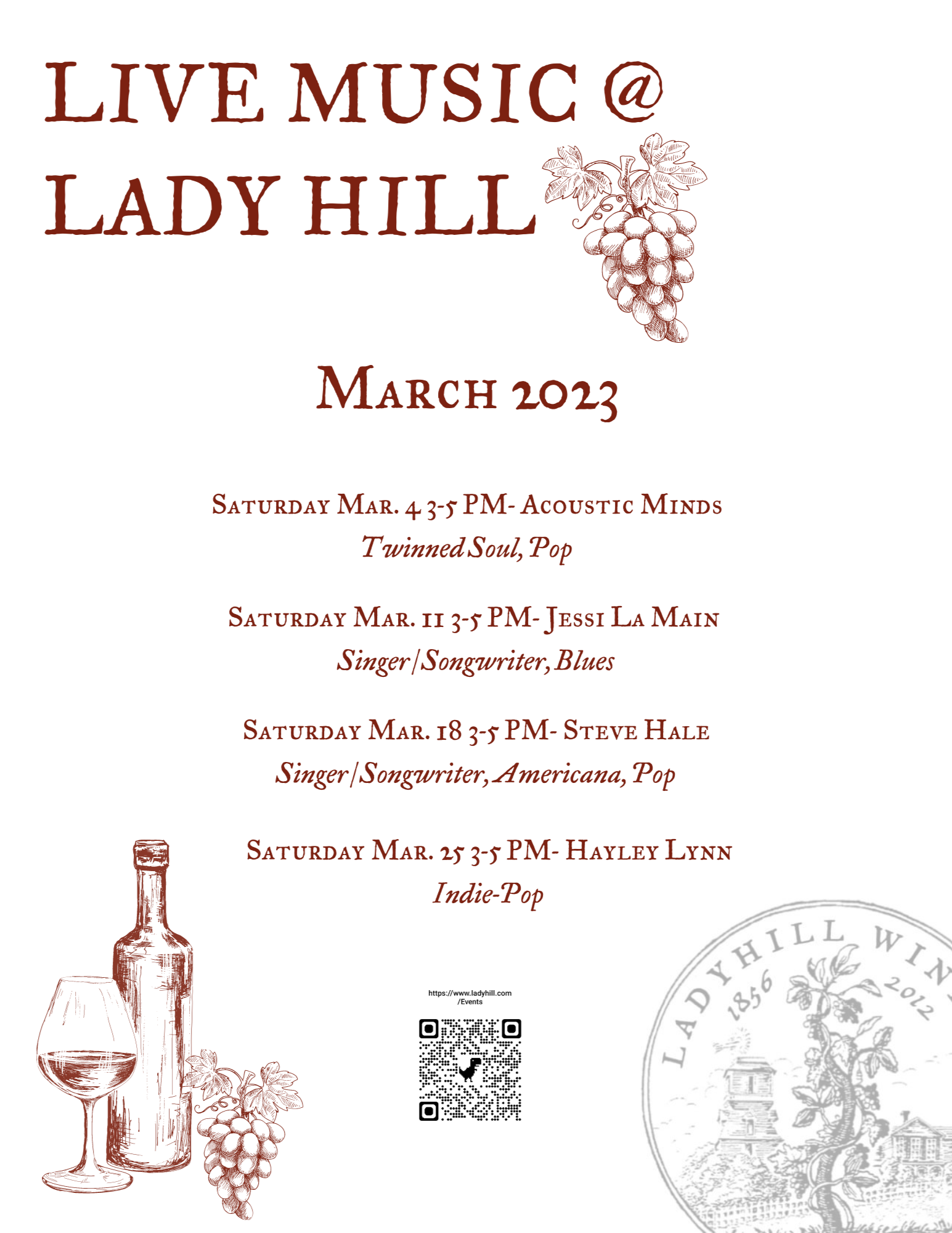 Wine Wednesday Lunch Special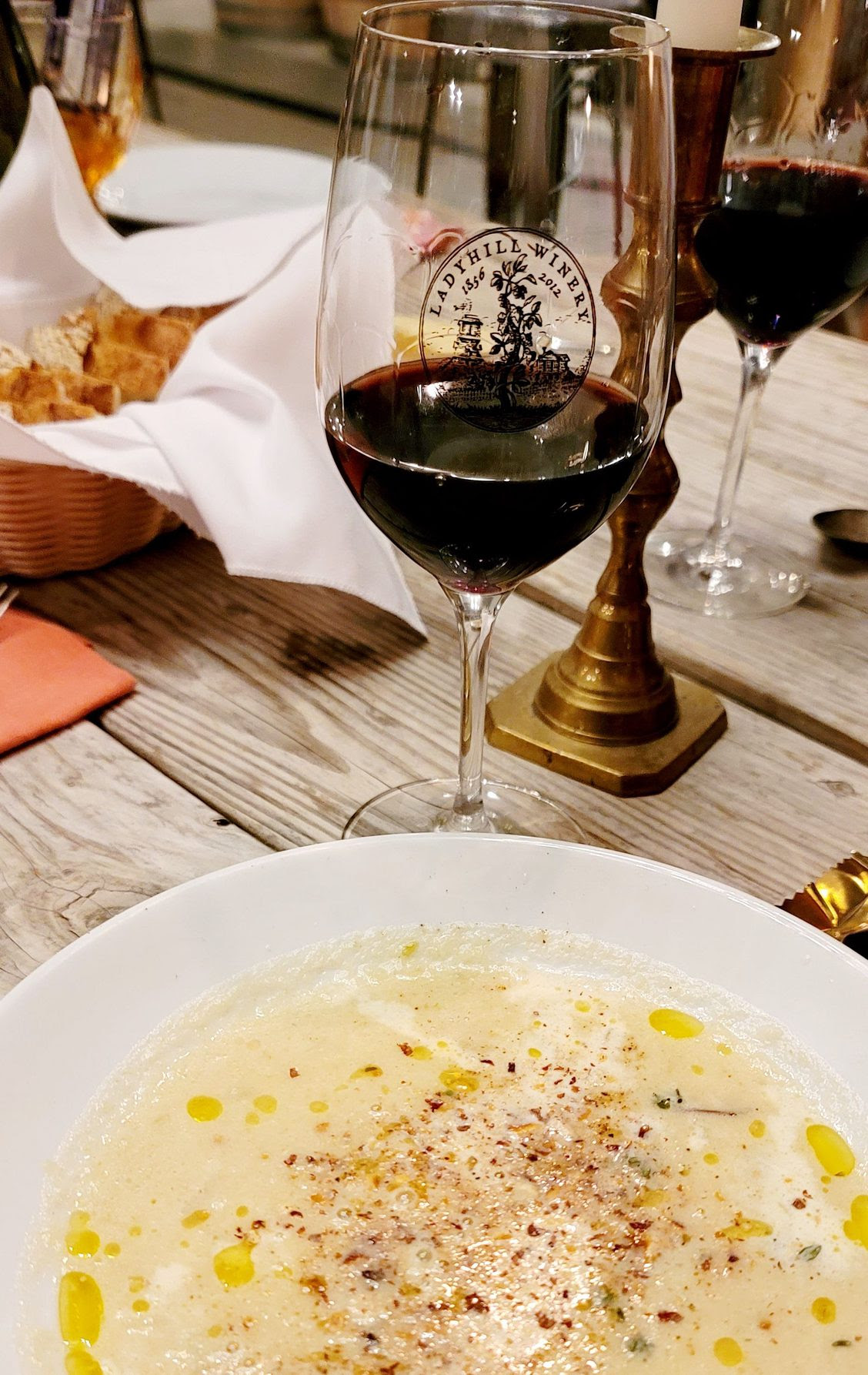 Every Wednesday in March come enjoy lunch and a glass of wine with Jerry Owen, Lady Hill Owner himself! From 11:30-1:30 for only $5 you can savor a delicious bowl of farm fresh soup and salad paired with a glass of Lady Hills delectable wine while you pick Jerry's brain with all your questions. You can ask him about the area's rich history, the farm, quiz his wine knowledge, and maybe even get to hear about the newest grandbabies!
Call the Tasting Room for a reservation
(503) 678-1240
My Seven-String Companion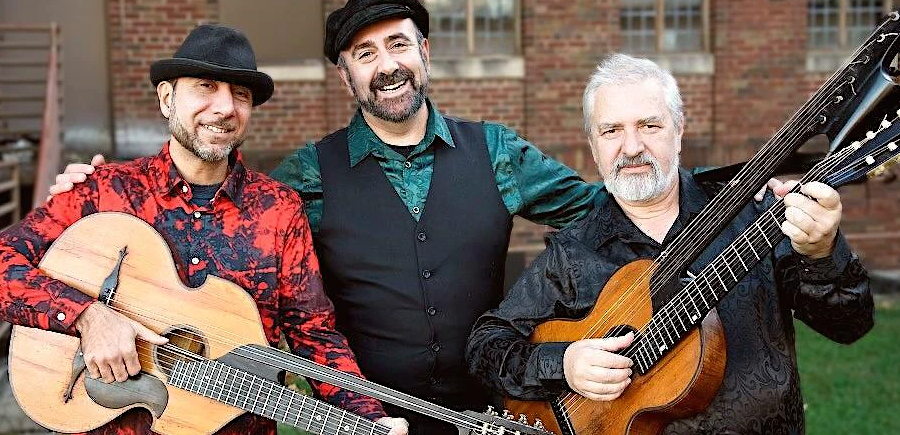 Back at Lady Hill! Formed in 2006, this group is a collaboration between the celebrated Romani virtuoso Vadim Kolpakov, a pioneer in the revival of the seven-string guitar, and the talented Oleg Timofeyev. Juilliard-trained baritone Anton Belov completes the ensemble. The trio interweaves classical Eastern European guitar heritage with the best traditions of the Romani and Jewish diaspora, thus blending the sophistication of classical music with the fiery vitality of folk musical expression. Don't miss this event on March 26 from 4 - 6pm. Tickets available at https://www.eventbrite.com/e/my-seven-string-companion-songs-of-passion-freedom-hope-and-love-tickets-568670467677
Sign Up For Our Newsletter to Stay
in the Know
Keep up to date on the latest wine releases, events, and promotions and get 10% off your next order.