OUR VINEYARDS
The vineyards we work with are vital to the quality of Lady Hill wines. Each site has been rigorously selected for both its special characteristics, and the expertise and dedication of the vineyard owner/manager. We collaborate closely with each grower so that we can together make the best vineyard management decisions to obtain grapes that uniquely express the terroir of each site. Throughout the growing season we walk the vineyards with our growers to determine the best vineyard strategy for each vintage's conditions. By partnering in this way with our maestro growers, we achieve grapes that are optimally ripe–the picking point where acid, sugar, tannins, and varietal purity are in ideal balance. Only through such diligence and commitment can we express in our wines the true character of these great Northwest vineyards.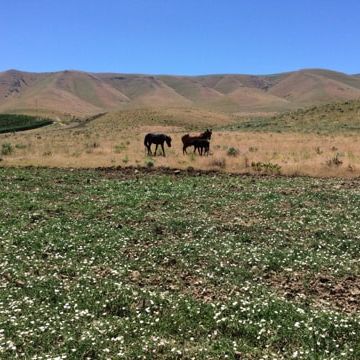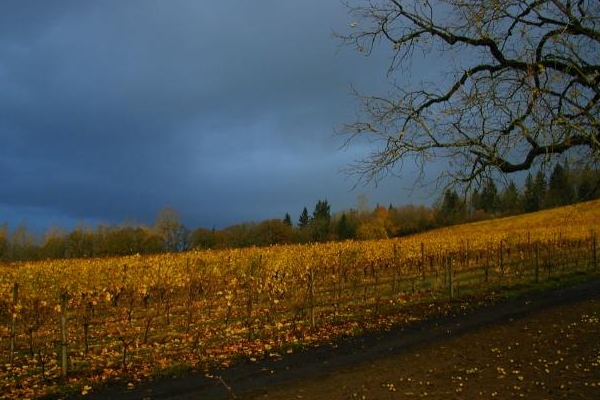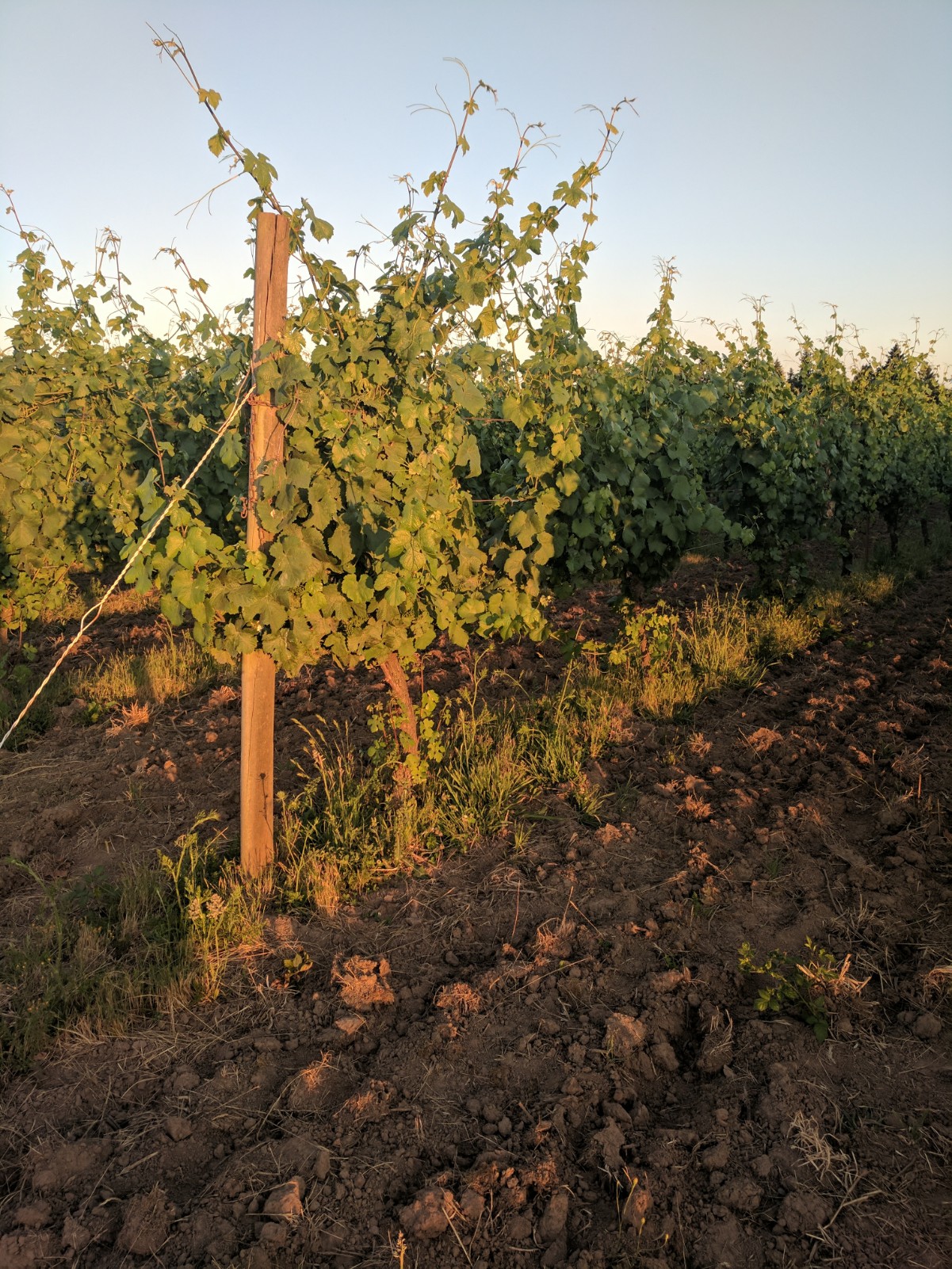 Red Willow Vineyard
It was thanks to the vision of Mike and Karen Sauer (the land has been farmed by Karen's family since the 1920s) that Red Willow was planted with wine grapes beginning in 1973.

Red Willow's vines are planted between 1,200- and 1,300-ft. elevation, well above the level of the Missoula Floods. They are planted on much poorer and more ancient soils than the majority of Washington's vineyards, which helps account for the distinctive character of Red Willow's fruit.

With the early help of Washington wine legends Dr. Walter Clore and David Lake, MW, Mike began experimenting with the growing of different grape varieties. In the 1970s Mike and Dr. Clore, the acknowledged "Father of Washington Wine," planted over 20 different grape varieties in a test block to start evaluating which ones grew best in this arid region. In later years, Mike and David Lake introduced a series of important vinifera varieties that have become integral to Washington's wine success.
Slide Mountain Vineyard
A distinctive site, Slide Mountain Vineyard is a north-facing slope composed of basalt rock mixed with clay loam at between 1,300- and 1,500-ft. elevation, well above the Missoula Flood plain where most area vineyards are located. Because of its location at the eastern foothills of the Cascade Range mountains, Slide Mountain Vineyard benefits from good air circulation. During the summer, air movement helps reduce temperature extremes, and during the winter it protects vines against severe cold.
Champoeg Vineyard
The Champoeg hillside, named "La Butte" by early settlers, has been home to a vineyard for some time. In 1853 French immigrants by the name of Mathiot claimed 139 acres of land encompassing a portion of "La Butte" located in Butteville Oregon. Wanting desperately to once again produce his own wine as he had in France, Jean Mathiot and his sons began clearing the land for what was to become their American vineyard. "La Butte" was heavily covered in timber and underbrush and it took the family 4 years of back breaking work to finally have the space for grapes. In 1858 the first plants were purchased in California (for around $600) and planted on "La Butte" that same year. It seems that the grapes did well, and the next year it was decided that more were needed. On this trip to California the Mathiots purchased nearly $800 dollars worth of grape vines and set them out on "La Butte".
An 1880 farm census referred to Butteville and the neighboring community as the wine capital of the Oregon Territory. The Mathiot family were amongst those who helped usher in Oregon's love and passion for all things
Winkler Vineyard
Tucked up in the hills just outside of Yamhill, sits a 15 acre gem on southeast facing slopes planted to Pinot Blanc and multiple clones of Pinot Noir. Winkler Vineyard is a late ripening site due to both elevation and coastal influence, keeping sugars down while maintaining bright acidity. Winkler is one of our newest vineyard sites, supplying us with high quality Pinot Noir and Pinot Blanc.
St. Columban Vineyard
Fifteen acres of Pinot Blanc, Pinot Gris, Pinot Noir, and Chardonnay were planted on a gentle south facing slope a mile from the Homeplace. Deep rooted, now of a mature age, St. Columban varietals provide complexity to the Lady Hill wines. The vineyard is enclosed within a 200 acre parcel of the farm with beautiful Mission Creek flowing through it, and bordered by the signature fir trees of the Northwest. It has served as a venue for a number of memorable farm to fork and other premium vineyard dinners.
Sign Up For Our Newsletter to Stay
in the Know
Keep up to date on the latest wine releases, events, and promotions and get 10% off your next order.